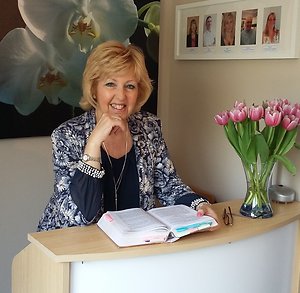 Homeopathy near Chelmsford, South East Essex
Hello, welcome to my website. I have been a professional homeopath for 21 years.
I was classically trained at the prestigious Allen College of Homoeopathy. The four year diploma course was thorough and in depth including the study of Anatomy, Physiology, Pathology, Homeopathic Philosophy and of course the Homeopathic medicines. After graduating in 2002, I went through a registration process by completing a portfolio to become a member (RSHom) of the Society of Homeopaths, which is the largest organisation for registering homeopaths. I abide by and adhere to their code of ethics.

In 2005 I completed a Post Graduate course in London with the Orion Training Programme. I feel it is important to continue to learn and grow as a homeopath, so I always participate in continued professional development (CPD)by attending seminars in the UK and abroad, net working, and participating in regular supervision meetings.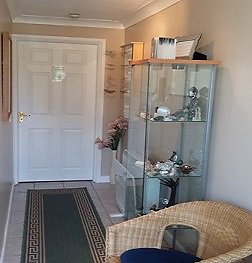 My Homeopathy Practice
My Homeopathy Practice is an approved business premises in South Woodham Ferrers. It is recognised by my patients as professional but having a tranquil and calming atmosphere so that people feel at ease during their time here. It is very accessible from a wide range of areas, being just a couple of miles from the busy A130, just on the edge of Woodham. It is only 9 miles from Chelmsford, 7 miles from Rayleigh and Wickford and walkable from South Woodham Ferrers railway station.

Patients come from all over Essex, not just South Woodham Ferrers, these include Canvey Island, Benfleet, Leigh-On-Sea, Danbury, Maldon, Burnham, Chelmsford, and Harlow as well as other counties.

Homeopathy
As a Homeopath, I have seen many people who have been diagnosed by GP's & Consultants with different named diseases or conditions; these include women with Hormonal issues including symptoms of Menopause, PMT, heavy/painful periods or missing periods. Hypertension, Thyroid problems, Joint and muscle pains, Immune related disorders, Skin conditions, Hay-fever symptoms, Anxiety and Panic attacks and people suffering from Grief and trauma. The list goes on..............

As homeopathy supports the person with the symptoms, not the named disease itself, the list is endless, if you do not see your complaint in this list it does not mean homeopathy cannot help, please pick the phone up or send me an email. Homoeopathy is suitable for everyone from the very young to the elderly and frail and is helpful in pregnancy and childbirth. People are often surprised to discover that homeopathy appears to support the body and mind to regain good health.

THERAPY ROOM for rent, from 1 - 3 days per week. Join our small team working in a purpose built holistic health centre, great atmosphere & with the company of like minded people.

We are looking for a Reflexologist, Acupuncturist, Physiotherapist, Holistic/Sports Massage therapist , Bowen Practitioner or any other natural Holistic discipline to join us - for further information contact Jan Taylor 01245-325312 or email [email protected]

See Contact & Fees page for Links to other practitioners.
© Jan Taylor 2023
All the content on this website -- sounds, text and pictures -- is protected by copyright and may not be used without permission